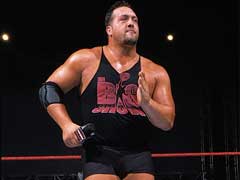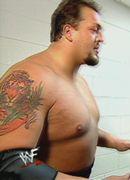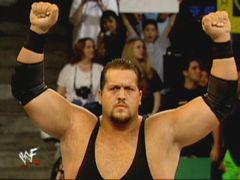 Big Show Fic

But I'm a Cheerleader
Rating: NC17
Content: m/m slash and dressing up
Characters: mystery
Summery: Sometimes a macho man feeling like being...not
F-View Outtakes, Episode 1
Rating: R
Content: m/m slash, humor
Characters: Bischoff, Sean Morley, Rico, and many, many more
Summery: Eric Bichoff presents the footage captured by F-View cameras that they can't show you on RAW!
Note: Most of the clips in this series were inspired by responses to request I sent out for challenges. A huge thank you to all who contributed! If you sent me a challenge and it's not in this episode, don't worry, there will be more!
Hottie Chasing
Series Rating: PG - PG13
Content: Humor, implied m/m slash
Characters: Hardys, Lance Storm, Edge, Christian, Justin Credible, Raven, RVD, and others
Series Summery: Several men chase - and don't catch - their hotties.
More Than a Match
Rating: PG13
Content: implied m/m slash
Characters: Kurt, Rock, Big Show
Summery: Why is Kurt really sweating so much over this match? (The match was Rock vs. Big Show, with Kurt on commentary, Smackdown 2/8/01)
Today on Vinnie: Stop My Wild and Crazy Teen
Rating: R
Content: Humor, insanity, language and implied m/m slash, some raunchy stuff, so be warned! If you hate Springer, this is probably not for you...
Characters: Many
Summery: A talk show gone crazy
Tuning In (Series)
Rating: PG13-R
Content: m/m slash, humor
Characters: various
Series Summery: Someone's bugged the WWE locker rooms! And they'd captured all the coversations that were never supposed to get out from behind closed doors...
Warm and Fuzzy
Rating: PG
Content: Humor, implied m/m, cross dressing
Characters: Vince and Big Show
Summery: Show loves his Vincypoo

# of fics: 7