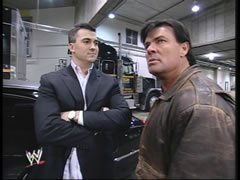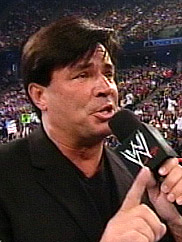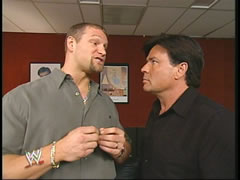 Eric Bischoff fic

F-View Outtakes, Episode 1
Rating: R
Content: m/m slash, humor
Characters: Bischoff, Sean Morley, Rico, and many, many more
Summery: Eric Bichoff presents the footage captured by F-View cameras that they can't show you on RAW!
Note: Most of the clips in this series were inspired by responses to request I sent out for challenges. A huge thank you to all who contributed! If you sent me a challenge and it's not in this episode, don't worry, there will be more!
No Joke
Rating: NC17
Content: m/m slash
Characters: HHH, Eric Bischoff
Summery: HHH tries to get the boss to let him out of an embarrassing match
With Sugar on Top
Rating: PG13
Content: implied m/m slash, humor
Characters: Eric Biscoff, Rico
Summery: Eric is desperate to find a way out of something he's supposed to do

# of fics: 3